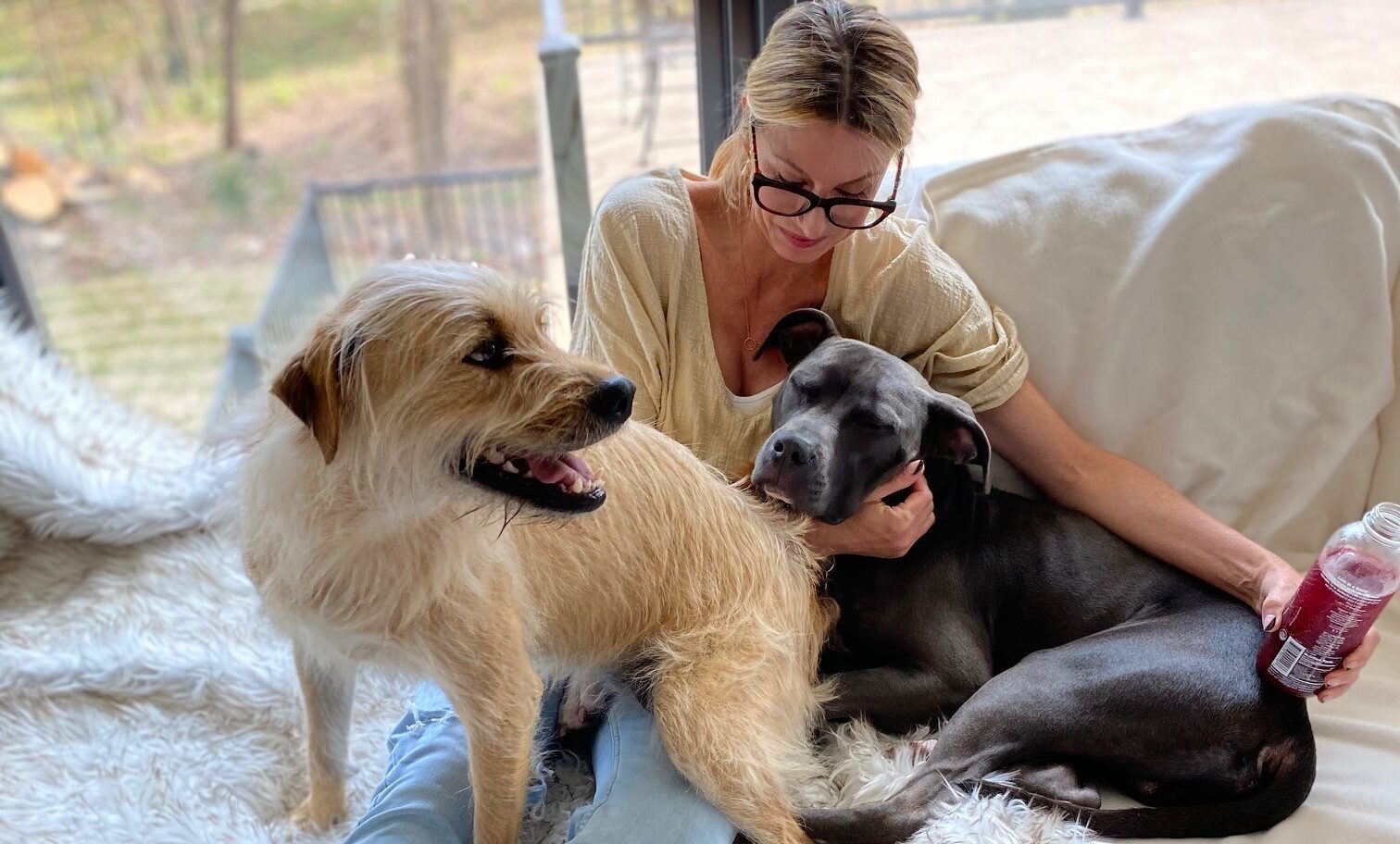 "It has taught me the unbelievable capacity that dogs have to love and be loved & I feel so lucky to have met all of my furry friends."
Each year in June, we observe National Foster a Pet Month. This month is dedicated to spreading awareness about fostering and encouraging those able to consider becoming a foster.
For those not familiar with fostering, it involves temporarily taking a pet into your home until they are ready to be adopted. Fostering offers animals in need a temporary safe space to ensure they get love and care while they prepare for their fur-ever homes.
Fostering has many benefits, including socializing scared or abandoned animals to help them get used to human interaction. Fostering also helps relieve space concerns for many shelters that are already at full capacity. By alleviating some capacity in shelters, fostering helps prevent any animals from being euthanized due to a lack of space.
Many people may choose not to foster because they aren't sure where to start or are unsure if they're a good fit.
To help address some common questions, we've sat down with Karen Wertz – a Dallas based foster pet mom. See her answers below to some frequently asked fostering questions:
Q: How many pets have you fostered?
A: My husband and I fostered 6 dogs.  The dogs we have chosen to foster were cases of severe neglect or very sick and needed a lot of medical attention.  We also had a couple of hospice dogs who are terminally ill are we fostered through end of life.
Q: How did you go about getting into fostering?
A: I read about this foster group, DallasPetsAlive! – and thought – I love dogs, I've got space in my house, and I can make a difference…I found out I had no idea what I was doing but it's definitely been an adventure along the way and I've learned so much!
Q: Why did you decide to foster?
A: I wanted to do something that would make a difference. It's amazing how much love, food and having a safe place to sleep can make such a huge impact and change a life!
Q: Advice for anyone thinking of fostering?
A: Just jump in and try it!  For every dog that is pulled out of a shelter, opens up another kennel for another dog so you not only save one life, you can save 2… Dogs are awesome!
Q: Any final thoughts or anything else you want to share about fostering?
A: Fostering has been one of the most rewarding things I have ever done.  It has taught me the unbelievable capacity that dogs have to love and be loved & I feel so lucky to have met all of my furry friends.
Some photos of Karen and her foster dogs:
If you're looking for more resources on how to get started fostering, checking your local shelter's website is a great place to start (like this one, from Michigan Humane). Petfinder also has some great articles about fostering.
Fostering a dog and looking to create a safe and welcoming space for them to thrive in? Consider a pet bed from bark & slumber. Premium materials like firm foam and plush recycled poly inserts ensure that every dog sleeping on a bark & slumber bed is comfortable.